Boutique Vacation Lodging
Apartment Rental and EnSuite
About
Manor on the Mile is nestled on a 5 acre wooded property. Located 17 minutes from Milwaukee WI and 20 minutes from the Illinois border, we provide a convenient commute to nearby attractions.


Whether vacationing with family or planning a romantic getaway, the privacy and comfort of the Manor will appeal to the most discerning guests!


The property offers 2 types of accommodations:
1600 sq ft. Apartment, 2 Bedrooms, 2 Full Baths
600 sq ft. 1 Bedroom Private Entry Suite





---
History
Manor on the Mile's first property was located next door as a Bed & Breakfast. In 2017 Manor was ranked the #1 Best B&B in Southeastern Wisconsin. Although the property was sold in 2018, construction immediately began on the land next door for future travelers. Manor on the Mile Two specializes in boutique accommodations. Although breakfast is no longer offered, guests will continue to enjoy the attention to detail provided in our country comfort suites.
1600 sq ft. Apartment/2 Bedrooms/2 Full Baths

Ensuite/Full Bath/Keyless Private Entrance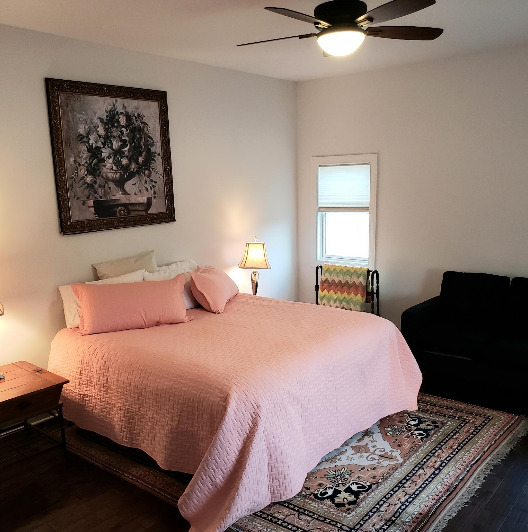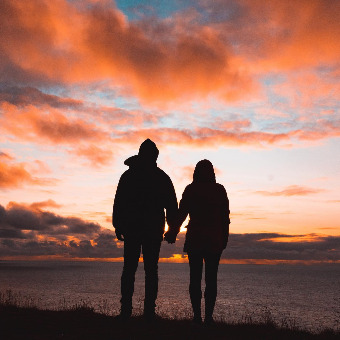 Beautiful home & Great hospitality My husband and I just stayed for two nights at this property as a little get away for our wedding anniversary. We greatly enjoyed our stay and highly recommend it! We stayed in the suite which was spacious, clean and comfortable. The view of the farm fields is just beautiful and made us feel like we were miles away from anywhere. However, the property is actually well-located to easily get to I-94 and Racine and Milwaukee attractions. We enjoyed taking a canoe out on the Root River in Racine and attending the annual hot air balloon festival in Waterford. Michelle and Jon were great hosts, and the breakfasts were excellent. Thank you for a wonderful weekend!


Our family group of 4 (2 couples) were in town to attend a nearby wedding and had a fantastic experience staying at this property. The 2 bedroom apartment/2 bath config was perfect for us and having a full kitchen was a great bonus. Even though we didn't cook. It was nice to have a place to keep beverages and snacks cold and to store the massive amount of Wisconsin cheese we purchased to bring home. The spacious apartment gave everyone plenty of space to spread out and the large covered patio off the kitchen was a great place to sit down with a book for a few minutes of R&R in between events. The Manor on the Mile is in a beautiful rural area but very conveniently located for getting to Franklin, Racine, and Milwaukee. We highly recommend that you look no further if you require accommodations in this area. You won't be disappointed.